With more than 30 years experience of the Gas Assisted Moulding (GAM) process and 8 years involvement of Rapid Isolation Cooling & Heating (RICH) technology, Cinpres UK Limited is able to offer the largest range of equipment and design engineering support of any supplier for these two world beating injection moulding Process Technologies.
Gas Assisted Moulding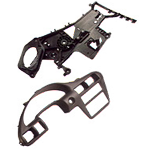 More than 30 years of development, Gas Assisted Moulding is now globally recognized as an important tool for designers and moulders alike to extend the benefits of injection moulded parts.
Find out more
Rapid Isolation Cooling & Heating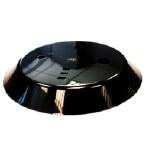 Rapid Isolation Cooling & Heating (Heat & Cool moulding) has, since its development in the mid 2000s become a powerful tool to improve the quality and scope of injection moulded articles.
Find out more